Messages
Message from the Chairperson of the Board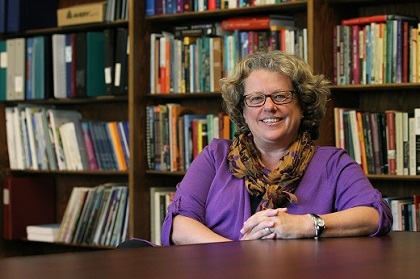 The 63rd Kiwanis Music Festival will soon be upon us. As we return to a full face to face music festival, we bring with us what we have learned from cancelling the 2020 festival due to the pandemic, mounting a fully virtual festival in 2021, and mounting a hybrid model for 2022. In addition to school and community based ensembles who performed and were adjudicated live in front of audience members, we also hosted the annual Rose Bowl competition and our newest competition, the inaugural Young-Ja Park Memorial Piano Competition at the Aeolian Hall.
Moving through the various changes required us to stay in touch with members of the London Music Community–the many educators who teach in various settings. We thank you for your feedback thus far and look forward to ongoing conversations that impact decisions about the Music Festival Syllabus, the Mission and Vision of the Festival, the website, and adjudicators.
We continue to consult and examine the website from a functional and visual perspective. Related is our presence through social media, an aspect that is being discussed. One item of discussion is identifying possible volunteers who would support our work and enhance our presence through social media.
We are fortunate to have a volunteer group who dedicate their time and their areas of expertise. We have an active pool of festival-based volunteers who manage and work the halls. Their dedication is critical to the success of the festival, one that is considered to be large from a provincial and national level.
We continue to strive for and maintain a balanced budget, and in response to that responsibility we thank our current sponsors and advertisers, and welcome new ones. We continue to seek new awards and thank those who support the students' music education through donating one-time awards and establishing endowed awards.
Finally, please join me in welcoming new board members, Kim Eyre and Kathy McNaughton who are tasked with overseeing the halls required to host a festival of our size. We continue to seek new members who will work with us as we think strategically about each of our roles within today's context. Nigel Evans has stepped down from the Board but continues to contribute from a communication (i.e., teachers) and syllabus perspective (i.e., wind band ensembles) while working closely with board member Steve Richards. We thank Nigel for his work and look forward to his ongoing contributions.
We are looking forward to your participation in the upcoming 63rd Festival, whether it is as a performer, audience member, and/or volunteer. Do reach out to me about ideas, concerns, opportunities, and challenges.
Betty Anne Younker, Festival Chair
Email: bettyanneyounker@gmail.com